The shores of Lake Geneva are home to many tourist attractions on both sides of the border. In collaboration with our partners, we invite you to explore these places. Buy a combined ticket for a cruise and visit the tourist site of your choice and benefit from an advantageous rate !

Buy your package (cruise + admission) at our ticket desks
or directly on board our boats.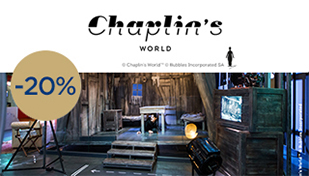 Chaplin's World
Inspired by the humanist values and avant-garde genius that made him an international icon, Chaplin's World reveals the private life of the man and of the artist. At the Manoir de Ban visitors will be the guests of the man who was in his time host to all the world's celebrities. Thanks to Grévin's indisputable know-how, visitors will witness the intimate family life of the last twenty-five years of Chaplin's existence in Switzerland.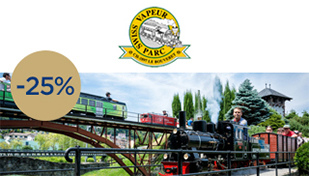 Swiss Vapeur Parc
In the heart of the Chablais, the Swiss Vapeur Parc hosts one of the most prestigious miniature railways park in all Europe. This almost full-scale model of railways in constant evolution is displayed on 19'000m² of green landscape shaped by a small group of enthusiasts. Get on one of the many steam or electrical trains and discover after one, two, three…rides miniature replicas of buildings and civil engineering structures along the tracks.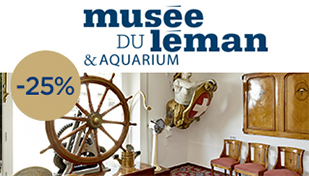 Geneva Lake museum
On the shores of Lake Geneva, Nyon is a city of culture, whose history is closely linked to its lake. In recognition of this, Nyon is home to the Lake Geneva Museum. Its comprehensive collections cover every aspect of the nature, culture and science of this lake, the biggest in Western Europe.