Belle Epoque Fleet
The only fleet of its type in the world!
CGN preserves and operates the most prestigious Belle Epoque fleet of the world. Its mission is to preserve this unique heritage.
As such, it strives to renovate and keep these units as close to their original appearance as possible.
A big thank you to the ABVL, the CGN's main partner in the preservation of the Belle Epoque fleet

Helvétie
Belle Epoque - Diesel-electric paddle boat
Laid up since 2002. Originally, it was the only Belle Epoque boat of CGN equipped with a three-cylinder steam engine. It was later replaced with a diesel-electric propulsion unit, purchased second hand from a laid-up Danube tugboat, which never gave full satisfaction. The photo shows the boat moored in front of the Olympic Museum. The general renovation and return to service of this third great boat of the Belle Epoque fleet could take place in time for its 100th birthday in 2026.
Commissioned

1926

Capacity
Length

78.5 m

Catering
Power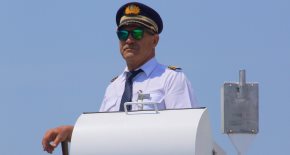 The Captain's recommendation
"This proud great steamer with its regretted three-cylinder engine, laid up since 2002, must still wait before sailing again, we hope for its centenary in 2026. Meanwhile, we are working on it to make it accessible in the dock to its many admirers"